Over the years the club has produced its fair share of top runners. Within two years of its establishment the club achieved its first Comrades success, winning the Arthur Newton Shield for the second placed team, and in 1965 won the Gunga Din Trophy for the first placed team.
Savages has gone on to win the Gunga Din a further eight times, and the Arthur Newton Shield a further three times. The club's first individual gold medals arrived in 1963, earned by Fritz, Manie Kuhn, Clive Crawley and Ted Craig.
The four co-founders were Kenny Craig, Joe Knowles, J Finlay and Arthur Simpson. In 1960, the year the club was born, the member count was a modest 11.
The numbers steadily grew and within 25 years of starting the club, the membership reached 1 000 and at one stage, Savages was the biggest club in South Africa.
When you go to Savages club, it's like visiting family. After time trials or evening runs, members gather around the pub for a few cold ones and a braai.
A social highlight takes place in December when members participate in the annual Pub to Pub run. Starting at the clubhouse the circular route goes through Morningside, stopping at various pubs to enjoy the finest lagers. Every Christmas a festive dinner and awards evening is held.
Then in January it's back to the serious business of training.
Queen of the Road - Blanche Moila.
Savages AC legend, Blanche made history in 1984 when she became the first black female athlete to be awarded Springbok Colours. Over the years she has become a sporting icon who has won more than 50 KZN road running, cross-country and track races. She has held national titles and records over various distances and has received many awards for her achievements as an athlete. These days Blanche devotes her time to the development and training of young female athletes, and her petite figure and distinct turban are still seen at many races.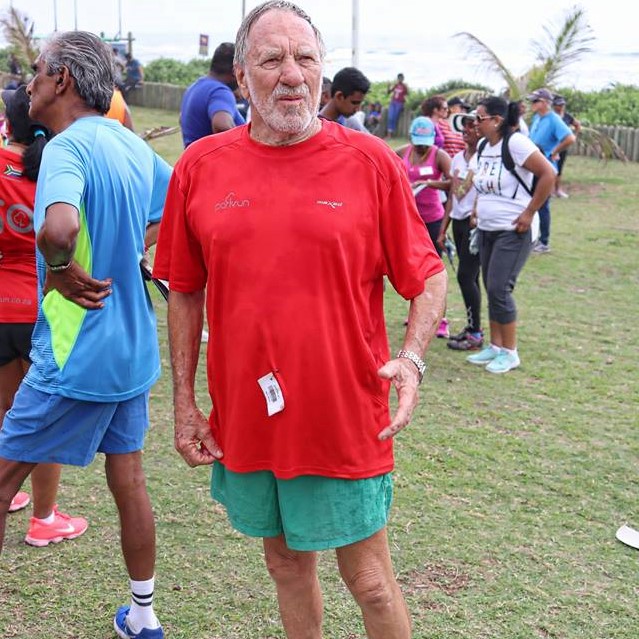 Kenny, Savages Founding Member, is one of the Comrades Marathon's "green number" graduates. His first Comrades Marathon was in 1959. Durban-born and bred Craig, who is now in his 80's, believes that any runner's first Comrades marathon is the most memorable. Still actively involved in the Club after more than 50 years, running weekly time trials and having drinks in the clubhouse pub. Kenny is one of only two runners with 40 consecutive Comrades Marathons to their name. A true Savages (and Comrades) hero.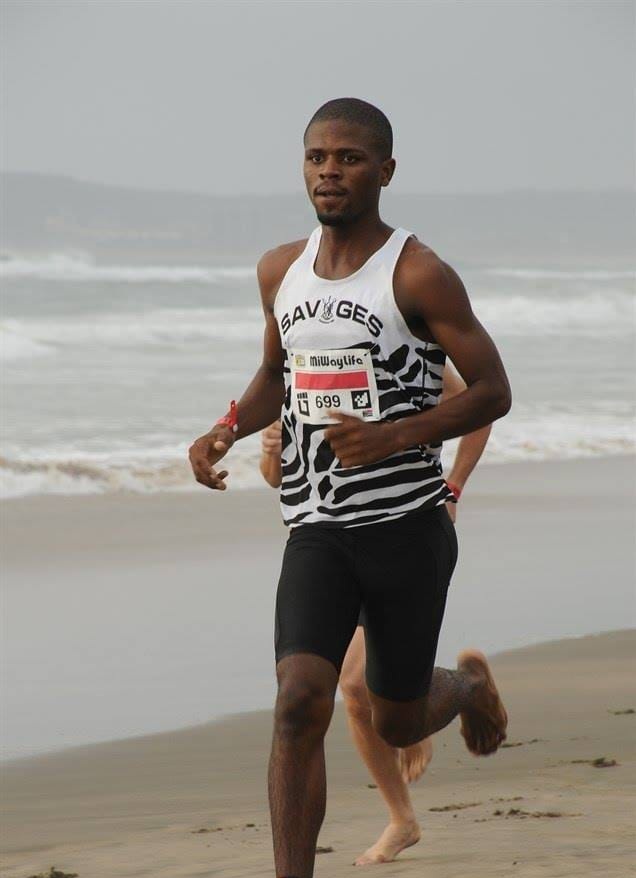 Sanele Shange, a shining Savage and Official Nutrilife SA Brand Ambassador! Sanele is a dedicated and motivated athlete proving that hard work and determination can get you places.
He qualified for the Lausanne Triathlon World Champs in Switzerland this year!
Now it is our turn to help him. He is trying to get to Lausanne Triathlon World Champs at the end of August 2019. Please read his story and consider contributing financially to his cause.